Thrifty Thursday
Every Thursday until 27th October
Thrifty Thursday is on every Thursday morning from the beginning of March until the end of October, 9am - 12 noon.
Grab yourself a horticultural bargain, with a variety of plants to choose from each week.
Please note this is not available at any of our Garden Centres, but at the Stewarts Nursery, God's Blessing Lane, Broomhill, BH21 7DF.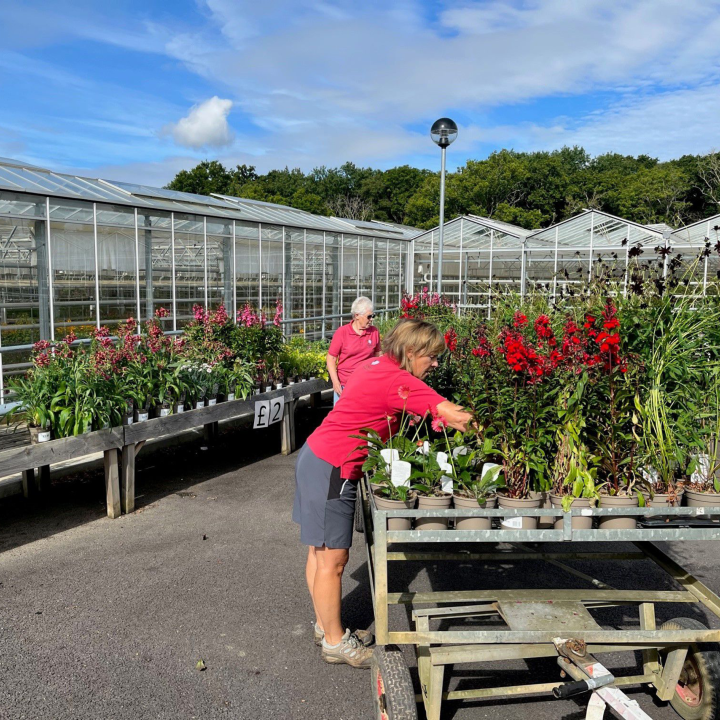 The Festival
Saturday 27th - Monday 29th August
Our Head Chefs will be cooking up a storm, showing you how to use a Traeger pellet BBQ, Broil King gas BBQ and Ooni pizza oven, with meat from our local supplier, New Pastures Butchers, and delicious vegan options.
We'll be cooking live in the Coffee Shop garden 11am-3pm on:
Saturday 27th Stewarts Broomhill Garden Centre
Sunday 28th Stewarts Abbey Garden Centre
Monday 29th at Stewarts Christchurch Garden Centre
All the dishes they cook will be available to buy to enjoy while you watch (and in the Coffee Shop throughout the weekend), so you can give in to your nose and eyes and reward your tastebuds!
We'll also have a selection of our local suppliers here with samples of their delectable delights, with lots of sauce and ingredients ideas to add to your own cooking at home.
Sample at All Stewarts Garden Centres
The Isle of Wight's Garlic Farm have a delicious range of garlic mayonnaise, garlic jam, pureed garlic, horseradish with garlic and smoked, elephant and black garlic! Meet them at Stewarts Christchurch on Monday 29th!

Portsmouth's Spice Island Chilli have two passions: History and Chilli. Their range is a fantastic fusion of the two!

Established in 2014 as Dorset's first gin distillery, Conker have an exciting range of premium spirits.

Based in the heart of Wiltshire, Tracklements lovingly make an award winning range of over 60 artisan condiments, including the UK's first Wholegrain Mustard, their famous Chilli Jam and the much loved Sweet Mustard Ketchup.

Lyme Bay's Strawberry Wine is a traditional summer favourite that's best served chilled or with soda and fresh mint for a refreshing long drink. Lyme Bay will be at Stewarts Broomhill Garden Centre on 27th August.
Sample at Stewarts Christchurch & Broomhill Garden Centres
The brainchild of the actual child of the team behind Purbeck Ice Cream, Joe's ever-popular range of Purbeck Cider is a hit both near and far.

Husband and wife duo have won cupfuls of awards for their delicious condiments, which were born from Chrissy's passion for preserving after the birth of their second child. 12 years on and the range has grown, with each recipe being handmade in small batches using as many locally sourced ingredients as possible.
Sample at Stewarts Christchurch Garden Centre
The Artful Baker are ardent, baking-by-hand, fine biscuit activists taking a brave stand for full-bodied, fine biscuit appreciation. Their range of sweet or savoury biscotti are a real treat for the tastebuds!

Dorset Sea Salt's hand harvested sea salt is from the mineral-rich and world famous Chesil Beach.