Description
Details
For lawns with NO Moss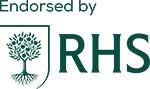 Lawn Boost is an organic based long lasting fertiliser with added magnesium and iron which gives your lawn a good, strong green colour after a successful application.
One of the main benefits of applying lawn boost is it stimulates healthy growth in the grass plant and helps to protect it from disease and drought.
Lawn Boost is the ideal treatment to give your lawn a quick start after the winter weather and to keep it healthy throughout the growing season.
Being organic based, Lawn Boost will NOT scorch your lawn when applied correctly, even if it doesn't rain. That said, it does need rain or irrigation to activate it so water your lawn if it hasn't rained within a week of application
Lawn Boost Benefits
Greens and thickens your lawn in days
Produces good drought resistance
Will feed your lawn for 100 days
Safe for Pets and Children
Natural occuring bacteria converts thatch in to plant food
An application of lawn boost in the early spring will give your lawn a fantastic start to the year however, if you do have an issue with Moss, please apply MO Bacter first before giving it an application of lawn boost
Specifications
EAN code

5410750050166

Brand
Delivery Information
Local Delivery
Stewarts offer free delivery on all orders over £100 within our local area. For orders under £100 we charge £15. Below is a map showing our local area, if you are outside this then unfortunately we are unable to deliver to you but you are very welcome to use our click and collect service.

Once your order has been placed we will be in contact within three days to arrange a time and date that will be convenient for you to receive the delivery.
Click and Collect
All Stewarts stores offer the option to reserve items, pay for them online, and collect them in store. You can see from a glance which stores have the item you are viewing by looking at this section:

Once your click and collect order is complete we will send you an email to confirm that the items are ready for collection. We do ask that items are collected within 7 days or a refund will be issued and the products returned to sale.
Gift Card Delivery
Stewarts gift cards can be delivered anywhere in the UK free of charge. Orders are posted at the end of the working day by Royal Mail First Class. Royal Mail have a next-day delivery aim for First Class letters and parcels, but delivery times are not guaranteed especially in busy periods.