Clematis Edda 3 litre
Clematis Edda 3 litre
Short description
Clematis Edda 3 litre
Wish to know when this product is in stock? Leave your email here to get notified.
Local Home Delivery
Click & Collect
Award Winning Garden Centre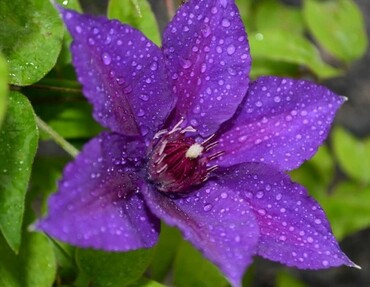 Description
Edda was a new introduction at the 2014 Chelsea Flower Show and part of Raymond Evison's contemporary gold-medal-winning exhibit that year.
A plant of very compact habit. As the first flowers of the season open it is already producing new stems and the second crop of flowers.
Ideal for the small garden balcony, decking area or patio when grown in a container. However, it is stunning when used and grown by itself or with other annuals in a hanging basket.
Should be planted in partial shade in well drained soil
Grows to 900cm/100cm high by 90cm/100cm wide
Delivery Information
Local Delivery
Stewarts offer free delivery on all orders over £100 within our local area. For orders under £100 we charge £15. Below is a map showing our local area, if you are outside this then unfortunately we are unable to deliver to you but you are very welcome to use our click and collect service.

Once your order has been placed we will be in contact within three days to arrange a time and date that will be convenient for you to receive the delivery.
Click and Collect
All Stewarts stores offer the option to reserve items, pay for them online, and collect them in store. You can see from a glance which stores have the item you are viewing by looking at this section:

Once your click and collect order is complete we will send you an email to confirm that the items are ready for collection. We do ask that items are collected within 7 days or a refund will be issued and the products returned to sale.
Gift Card Delivery
Stewarts gift cards can be delivered anywhere in the UK free of charge. Orders are posted at the end of the working day by Royal Mail First Class. Royal Mail have a next-day delivery aim for First Class letters and parcels, but delivery times are not guaranteed especially in busy periods.